Aanmeegam
Posted Date

October 02, 2016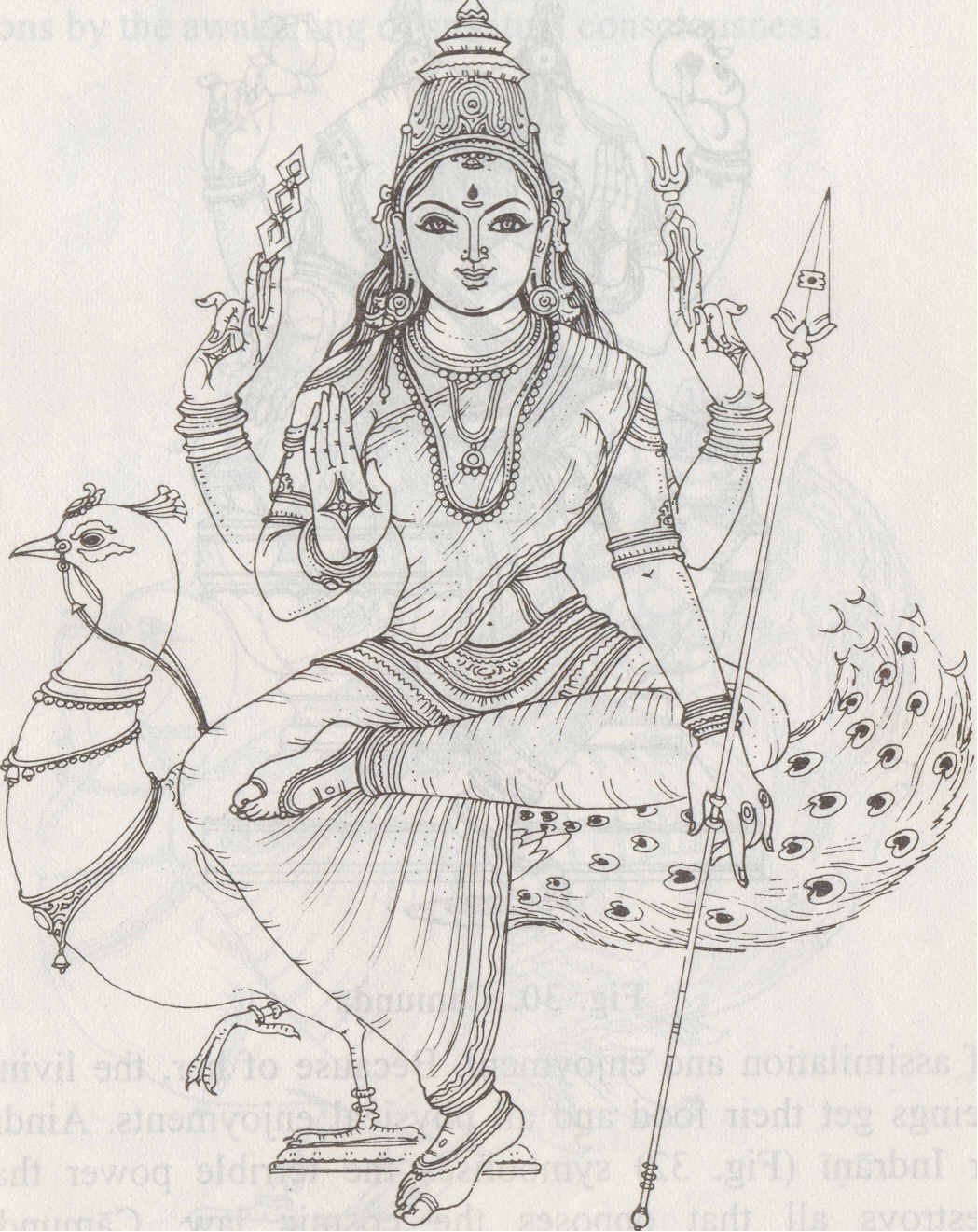 Ambaal – Kaumari
Form of Ambaal – Peacock as vehicle and sports roost flag. She forms the basis for Devasenadhi Lord
Muruga's (Subramanya Swamy) bravery. She is Omkara Swaroopam.
Vehicle: Peacock
Nature or Character – Soumya (soft, gentle)
Significance – Sri Subramanya Swamy Amsa
Neivadhiyam (Offering) – Coconut Rice, Coconut Milk
Puja Timings – Morning 9 to 10.30, Evening 6 to 7.30 – Check your local times
Flowers – Red Arali
Thaamboolam to Offer – 7
Raaga to Sing – Kaavadi Sindhu
People with the following stars need to worship: Asupathy, Magam, Moolam
People with the following dasa directions need to worship: Guru or Buddhi or Andharam
People with the following Jadagam need to worship: Lagnam, Kendram, Guru or Mangal residing in Trikonam. She will remove all doshams and sins, gives bravery.
Worship based on Numbers: People born with Name 9 should worship.
Song to Recite:
Poothavale Bhuvanam Padhinaangaiyum; Pootha Vannam
Kaathavale Pinkarandhavale! Karai Kandanukku Moothavale!
Endrum Moova Mudhandharkku Ilaiyavale!
Maathavale Unnai Andrimatror Dheivam Vandhipadhe!
Aanmeegam
Get Latest News
Online Visitors